NCPWB Seminar - Walter Sperko "Training Program for Visual Examiners of B31 Pipe Welding" - Jan. 12, 2022
Jan 12, 2022 08:00 AM - 03:30 PM
Local Union 125, Training Center, 5101 J Street SW, Cedar Rapids, IA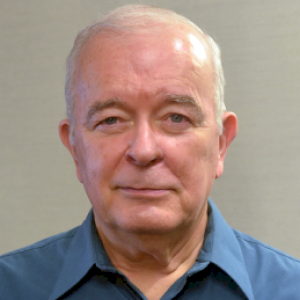 About the Speaker: Walter J. Sperko, P.E., founded Sperko Engineering Services, Inc. in 1981. Mr. Sperko has extensive experience in welding engineering, metallurgical engineering, design, failure analysis, and quality assurance. His industrial experience is primarily with piping, pressure vessels, storage tanks and structural steel. He has a BA and a BS in Metallurgical Engineering from the University of Notre Dame. Walter is a professional Engineer registered in North Carolina and other states.
Topic:  Training Program For Visual Examinars of B31 Pipe Welding
Date/Time:    Wednesday, January 12, 2022

7:30 to 8:00am – Donuts & Coffee
8:00am to Noon – Seminar
Noon to12:30pm – Lunch catered
12:30 to 3:30pm – Seminar

Location:    Local Union 125, 5101 J Street SW, Cedar Rapids, IA
Fee:             There is no cost to attend.
Description: The following are specific technical areas in which a person who will be responsible for the supervision and/or inspection of piping installations will be trained in order to ensure that they will be competent to visually inspect pipe welding work which must meet B31 Code requirements.  This seminar is also highly recommended for upper management personnel who will ultimately be responsible for the quality of the work.
Duties and Responsibilities
Purpose of Inspection
Basis for Performing Inspections
Reading and Interpreting Drawing and Specifications
Performing Inspections
Documentation of Inspection
Weld Flaws and Visual Examination
Types of Flaws
The Importance of Adequate Lighting
Use of Inspection Tools and Aids
Sources of Flaws - Welder, Electrode or Procedure
Evaluation of Flaws
Welding Symbols and Joint Preparation
Types of Grooves
Fillet Welds
Parts of a Joint
Importance of Joint Preparation
Welding Symbols
Other Inspection Methods
Liquid Penetrant
Magnetic Particle
Radiography
Ultrasonic
Welding Processes
SMAW, GTAW, GMAW
Storage and Care of Electrodes, Fluxes and Filler Metal
Overview and typical Defects associated with each Process
Applicable Codes and Standards
ASME B31.1 (major emphasis)
ASME B31.3
B31.5
B31.9
Preheat and Postweld Heat Treatment
Preheating
Postweld Heat Treatment
Preparation of Reports
Assignment of Inspection Hold Points
Inspection Reports
Coordination with Authorized or Jurisdictional Inspector and/or Customer Inspector
Contact:
Jennifer Adkins
Email Me
RSVP for this Event
Please fill out the form below to reserve your spot for this event.
MCAI

Membership

Become an MCAI member today and be part of the mechanical contracting industry's premier association.