Steve Coscia Seminar - Cedar Rapids
Apr 3, 2019 12:00 PM - 04:30 PM
The Hotel at Kirkwood Center, 7725 Kirkwood Boulevard, SW, Cedar Rapids, IA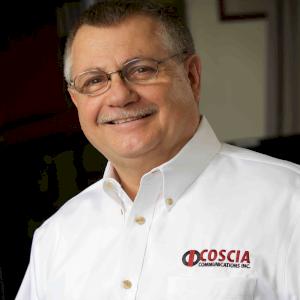 Topic:  Customer Service Superiority – Differentiate & Dominate
Outline:  Successful service companies dominate their marketplace by NOT blending in.  They   differentiate their services and deliver exceptional customer experiences.  In this seminar, you will learn how to leverage common sense behaviors into relationship-building strategies.  This seminar is for anyone who interacts with customers – technicians, office staff, installers, supervisors, etc..
The flowcharts, templates and diagrams in this seminar are worth the price of admission.  You will learn tactics you can use IMMEDIATELY.
 Attendees Will Learn To...
Boost revenue opportunities using proven techniques that customers can't ignore
Maximize teamwork among employees to heighten efficiency
Develop "Power Scripts" that elevate your company image on every call
Reduce stress & increase productivity for your Customer Service team
Transform angry callers into fans
Double or triple referral rates… for free
 Fee:  There is no cost to attend.
Attendees:    This seminar is intended for your office, field and service leaders.
Sponsor: This seminar is sponsored by Mechanical Contractors Association of Iowa and the Cedar Rapids/Iowa City Industry Development Fund. Please contact the MCA of Iowa office at (515) 334-2616 with questions.
Contact:
Jennifer Adkins
Email Me
RSVP for this Event
Please fill out the form below to reserve your spot for this event.
MCAI

Membership

Become an MCAI member today and be part of the mechanical contracting industry's premier association.